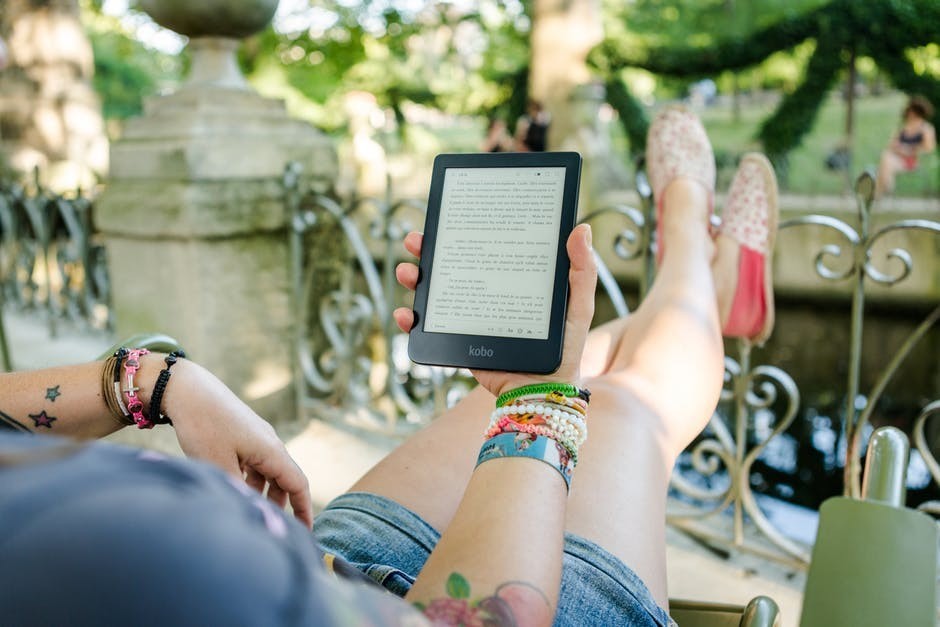 When it comes to ebooks there are more than a dozen common file types. And each of these has different strengths and is compatible with different ereaders. Which is why you might find yourself in need of an ebook converter.
In this article, we'll explain everything there is to know about converting ebooks.
The Best Ebook Converters
You can divide ebook converters into two categories—web-based apps and standalone desktop apps.
Desktop Apps
The best free desktop app for converting ebooks is Calibre.
If you're an avid ebook reader, you probably already have Calibre installed on your computer. Ebook conversion is just a small part of the app's feature list; its main strength is as an ebook management tool. You can edit metadata, add artwork, and automatically send books to your devices.
Calibre's ebook converter supports a long list of ebook formats. You can add EPUB, AZW, MOBI, LRF, ODT, PDF, CBZ, CBR, CBC, CHM, FB2, HTML, LIT, PRC, PDB, PML, RB, RTF, SNB, TCR, and TXT as inputs and receive EPUB, MOBI, AZW4, AZW, PDB, FB2, OEB, LIT, LRF, PML, RB, PDF, SNB, and TXT as outputs.
Another free option is Any Ebook Converter. It supports EPUB, MOBI, AZW, PDF, and TXT files and allows you to edit a book's metadata. Interestingly, the tool will also remove the DRM from any ebook automatically. Calibre can remove DRM from ebooks, but doing so requires a setup process.
The only other free option worth mentioning is Auto Kindle eBook Converter. It's available on Windows. It can convert PDF, LIT, and HTML files into the Kindle-compatible MOBI format.
Sadly, most other recommendable desktop apps require payment. If you don't want to use Calibre or Any Ebook Converter, it's better to look to web apps instead.
Web Apps
There's no shortage of free-to-use websites that can convert ebooks, some of which are better than others.
Luckily for you, we've sifted through the wheat from the chaff on your behalf. We looked at the best online ebook converters for every format and found these five to be the best:
EPUB vs. MOBI vs. AZW vs. PDF
With so many ebook formats in use, how do you even decide which ebook format is right for your needs?
The four ebook formats that you're most likely to see in the wild are EPUB, MOBI, AZW, and PDF.
EPUB is the most common. It's an open standard, free-to-use, vendor-free format. Because it's open standard, vendors can use it to add DRM to their books, though it's relatively easy to remove.
MOBI is a fork of the old OEB format; it was created by Mobipocket in 2001. Amazon bought the company in 2005 and continued MOBI development until 2016. Unlike EPUB books, MOBI cannot support sound or video.
AZW (along with AZW3) is a proprietary Amazon format. It's based on the MOBI format. Any ebooks you buy on Amazon will be delivered in the AZW format. Kindles can read it, but popular ereaders from other manufacturers cannot.
Lastly, some books appear in the PDF format. Most ereaders can open PDFs, but you'll encounter layout issues semi-frequently.
Other ebook file types that you could come across include CBR and CBZ (used for comics, manga, and other graphic novels), RTF (widely-supported and with improvements over TXT), Apple's IBA, and PDF-esque DJVU.
If you would like to learn more we have covered all of the most common ebook formats in more detail.
Which Ebook Formats Does a Kindle Support?
The original Kindle is now more than 10 years old. Since it hit the shelves, Amazon has sold more than 100 million units, making it comfortably the most popular ereader on the market.
However, if you're the type of person who has amassed hundreds of books from lots of different sources, Kindles aren't necessarily ideal. They have fewer supported file types than their competitors.
The glaring issue is a lack of support for EPUB files. EPUBs are the reading world's equivalent of MP3 files—widely-used and widely-supported. There's also a lack of support for CBR and CBZ, DJVU, and FB2.
Indeed, Kindles only support AZW, AZW3, DOC, HTML, MOBI, PDF, and TXT files.
So, if you own a Kindle and have books in the EPUB format, you will need to convert them.
How to Convert EPUB to MOBI
Calibre and Any Ebook Converter both allow you to convert EPUB files into Amazon's proprietary AZW and AZW3 formats.
However, we recommend converting them into MOBI. Kindles and other mainstream ereaders can read the MOBI format, whereas most non-Kindle devices cannot read AZW ebooks. Therefore, to save you from more effort further down the line if you ever move away from Kindles, it makes sense to convert them into the most widely-supported standards.
Setting up Calibre to automatically convert freshly-added ebooks into the MOBI format is a two-step process. Firstly, go to Preferences > Interface > Behavior and set the Preferred Output Format to MOBI from the drop-down menu.
Next, return to the Preferences menu and navigate to Import/Export > Adding Books. At the top of the window, click on the Adding Actions tab, then mark the checkbox next to Automatically convert added books to the current output format. Click on Apply to save your changes.
To convert your existing library books, open Calibre and select the books you want to convert. To begin the process, click on the Convert Books icon at the top of the window and choose either Convert Individually or Bulk Convert, depending on your needs.
Select MOBI using the drop-down menu in the upper right-hand corner of the new window, then click on OK. The conversion process will take place in the background.
Check out this article on how to use Calibre to convert ebooks if you've got more questions.
Convert EPUB to PDF Using a Web App
Sometimes, you might want to convert an EPUB file into a PDF file; PDFs are often easier to work with on a computer.
For single, on-the-fly conversions, it makes more sense to use a web app.
If you use Online-Convert, select Convert to PDF from the drop-down menu under Ebook Converter and click Go. Click Choose Files to upload your EPUB file. You'll get the chance to edit the book's name, layout options, and other metadata. When you're ready, click on Start Conversion.
Other Ebook Conversions
It doesn't matter whether you want to convert PDFs to EPUBs, convert MOBIs to AZWs, or convert any other combination of ebooks, the processes are broadly the same as the ones outlined above.
And remember, if you're short of ebooks to convert, there are lots of sites full of free ebooks.