Are you an avid reader or a reluctant one? How often do you find yourself at the library? Did you know you can access thousands of free audiobooks, magazines and eBooks from your public library from the comfort of your own home?
Of course, one would prefer to stroll the aisles of a book-and-shelf, brick and mortar library. Who wouldn't? Libraries are treasure troves. They're filled with librarians, who are the most clever, helpful and friendly people.
The books come along with many other unconventional resources such as Walla Walla Public Library'catalog of cake molds available for loan, or the Weller Public Library's vault.
Libraries are often quiet, but are also places of adventure, where every great hero is a distant non-fiction or a nonexistent fiction away, but also a friend close at hand. Running one's finger along the spines of books; tracking the call numbers on small slips of paper with tiny pencils. The tactile satisfaction of real-life page turner is unforgettable.
That said, one does not always have the time for the whole to-do of the library. Or maybe there's time, but not necessarily during business hours. Luckily there's a library in your pocket. Gripping stories, witty allegories, and cutting prose are all at your fingertips through Washington's Anytime Library.
The Washington Anytime Library is a consortium of resources, funneled digitally through their signature apps, OverDrive and Libby. Rather, OverDrive or Libby. You do not need to download both apps for each accesses the same catalog of titles.
Deciding which version to use is based on how you plan to access your books.

OverDrive, the original way to access the online collection, is compatible with more devices, including Kindle Fire, Macs, PCs, and Windows mobile devices. It is available as a website and as an app, so you can stream books or download them for offline use.
Use OverDrive, if:

you have a Kindle Fire with color display
You have a Mac
Your PC is running Windows 7 or 8
Your mobile device is running an older operating system, pre iOS 9 or pre Android 4.4
Libby is a newer app released by OverDrive. It features the same collection of titles as the OverDrive app—just a different way to access the same digital library collection. It's also available as a website and as an app, so you can stream books or download them for offline use.
Libby is available for Android, iOS, Windows 10, some Chromebooks, and in your browser at libbyapp.com. The look and feel of Libby is slightly sleeker than OverDrive, but all the functionality carries over.
Use Libby if:

Your smartphone or tablet is new or a couple of years old, running iOS 9+ or Android 4.4+
Your PC or other device is running Windows 10
Your Kindle eReader (black and white display) is new or a couple of years old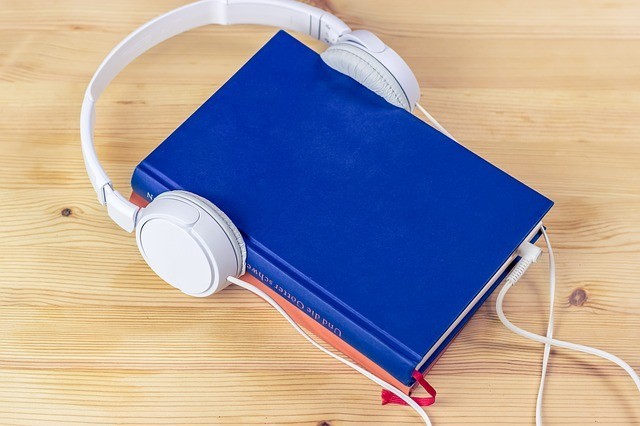 You are allowed up to five loans for fourteen days each. Titles are subject to availability. Some popular books take a while to become available, so the WAL offers each user eight holds. The app estimates Joseph Heller's Catch-22 will take about sixteen weeks, whereas other titles show available soon.
The process for checking out books and placing holds is also basically the same between Libby and OverDrive. However, where Libby makes a bit of a leap forward over its predecessor app is that when you have a hold come in, it innately downloads into your library.
In the OverDrive app, you have to go to settings and toggle the switch to automatically download checked out holds. You only have to do that once, though. And while you're there, other setting options such as auto play can be adjusted.
As mentioned, you do not need to download both apps but you can for compatibility's sake. If you use a Kindle eReader for ebooks sometimes, but otherwise may want to listen to audiobooks on a different device.
Weller Public Librarian Rosie Warehime says about seventy people in Waitsburg already utilize OverDrive and Libby, which is a high user count for a rural community. The response, she says, has been overwhelmingly positive.
"People who like to go camping, people who commute can listen on their way to work, and kids are using it and they really like it," Warehime said.
That response comes as a surprise to critics of E-readers.
Warhime says, "I was worried that it was going to take away from libraries, but it hasn't."
It isn't audio/ebooks against public libraries at all; it's a conjunction. Audiobooks serve a different purpose in their way, inserting reading into parts of the day it couldn't previous fit before. For example, a daily commute that includes riding public transit or carpooling could be an opportunity to read a book, but a commute that involves driving would be better served by an audiobook. Neither takes the place of the real time resources a physical library provides, they are, instead, enhanced by each other.
Technology as it evolves connects us through storytelling, updating our access to the stories we crave. Visit anytime.overdrive.com to learn more.